Premier Pallets Southampton has everything you could need to enable you to keep your production line moving, store your goods, easily move them around your warehouse or deliver them elsewhere without any problems.
With over 30 years' experience, you can be sure we can deliver excellent service and high-quality pallets which are perfect for your needs. We aim to deliver your pallets within 2-3 hours, but have a guaranteed 24-hour delivery service where that isn't possible, so you'll never be left waiting around with production at a halt.
We have a wide range of pallets in different sizes, with a load capacity from as little as 250 kilogrammes all the way up to 1000 kilogrammes. Our smallest pallets fit an area as small as 1200 x 800, while our largest covers 1150 x 1350, giving you the best chance to find the perfect pallet for your goods.
As well as supplying wooden pallets, we also offer plastic pallets which are perfect for food use, easy to clean, hygienic and extremely hard wearing.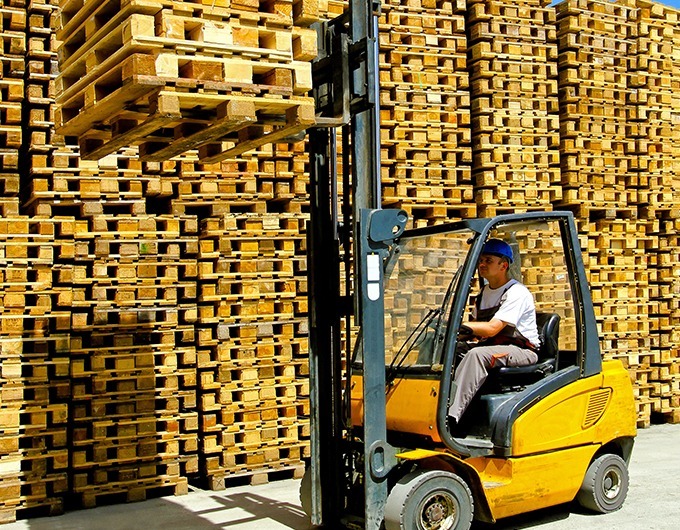 Wherever in the world you want to send your goods, we have a pallet to meet the required ISPM 15 treatment regulations. We are well versed in the regulation requirements for pallets when delivering goods internationally and have some helpful guidelines on our website if you are unsure. Or if you'd like to talk to someone, give us a call and we can recommend the right pallet for the job, ensuring you won't get caught out and your goods won't be stuck at Customs.
At Premier Pallets supply Southampton, we offer a variety of services, including pallet collection and recycling, and we will pay great prices for any reusable pallets you have. We can produce bespoke pallets or repair your existing pallets, and you can buy both new and reconditioned pallets from us.
Premier Pallets in Southampton is the perfect place to make sure you get the right pallets for the job, every time. Why not give us a call on 023 9255 3755?
At Premier Pallets, we can create a bespoke logistics solution to suit your business's exact requirements, and our experienced team can advise on the best pallets for the job. Whether you need large, sturdy wooden pallets to transport goods across the world or smaller plastic pallets, ideal for food businesses, we have the perfect cost-effective solution. Our team of logistics experts can supply a wide range of pallets in Southampton, with convenient delivery options in as little as 2-3 hours!
The ideal solution for your business in Southampton
We have provided pallets in Southampton for all kinds of businesses from small start-ups to international corporations, and our friendly service and customs expertise means you can always count on Premier Pallets. Whether your company is based in Southampton or you're receiving goods and need to transport them to your warehouse, we can provide the correct pallets for the job at an unbeatable price!