Premier Pallet Supplies is a family-owned business that has been supplying pallets and cases to the South of England for over 30 years. Drawing on this experience, we are able to provide businesses with cost-effective pallet supplies tailored to their individual needs.
We understand that many companies do not know when they will require pallets or how many they will need until the last minute, which is why Premier strives to ensure delivery takes place within two hours of an order being placed so clients can get back on track quickly.
Why choose us?
The company was established in 1988 by Peter Wilkinson, who had previously worked for one of the largest suppliers of wooden pallets in the UK. Premier Pallet Supplies has grown into an industry leader with customers spanning from London up to Scotland.
The company supplies a comprehensive range of services tailored to customer needs, including supply only, collection and delivery, supply and installation, and packaging materials (including corrugated boxes). We have built our reputation on providing a friendly service that is responsive and flexible, tailoring our solutions to suit each individual customer's desires.
We offer a complete range of wooden and plastic pallets in Chichester for all your needs:
A wide selection of both new and used wooden pallets
Durable plastic pallets
Customised packaging solutions for any size requirements
We also stock an extensive variety of cases that are perfect for storing or transporting goods safely – from small corrugated boxes to large steel drums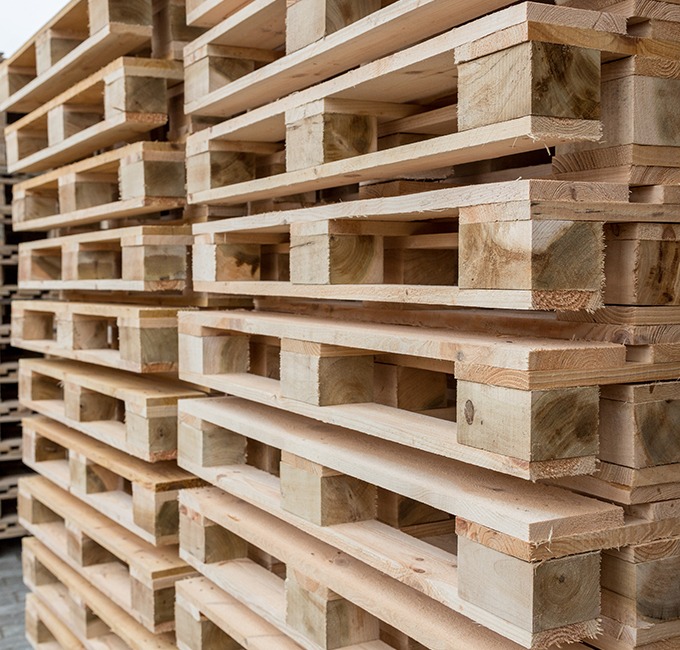 Pallet reconditioning and recycling
You can extend the life of plastic and wooden pallets and reduce packaging waste with our pallet reconditioning and recycling service. Premier Pallet Supplies also offers a bespoke manufacturing service where wooden pallets are made to your exact requirements and sizes. Easy to clean, hardwearing and durable, our plastic pallets are ideal for use in the pharmaceutical and print industry as well as food and drink transportation.
Collection services
Premier Pallet Supplies provides a collection service for pallets in Chichester and will pay top prices for any pallets that can be reused. Other pallet and case products that we have available include pallet collars (for safely stacking pallets), chemical pallets and wooden boxes.